S/S Creative Studio
Strategic branders, meticulous craftsmen, enlightened UXers, and visionary creatives.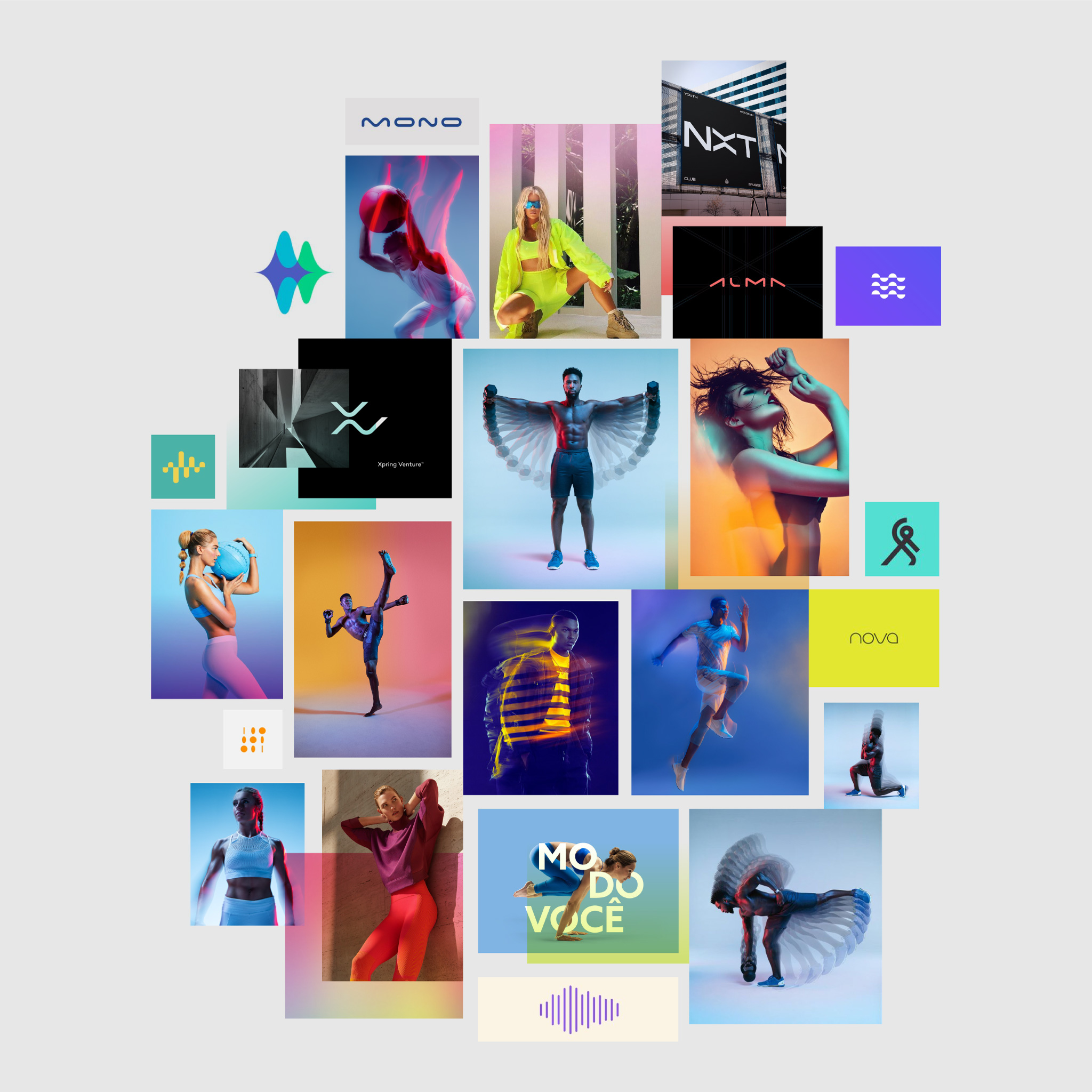 Merlin Fitness
A.I. driven fitness Apps are new territory. Working with a team of visionary entrepreneurs/investors in the UK & Japan, we walked through our branding process to create the foundation of the brand. The visual language, driven by the photography inspiration, inspired the creation of the logo, graphics and other brand touch-points to give investors the confidence to bring the product to market.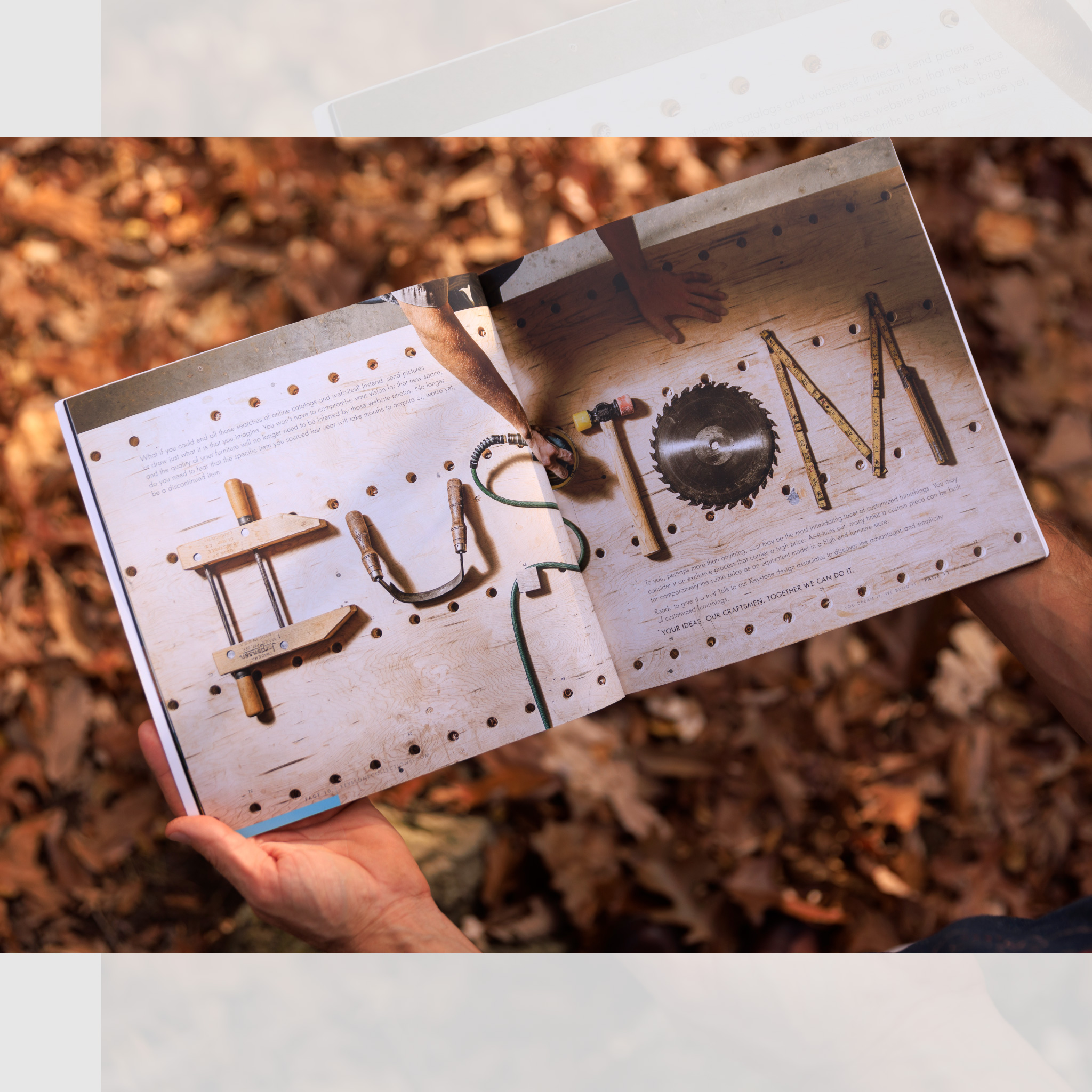 Keystone Collections
The family owned furniture business has a very unique story to tell. The goal of elevating the brand to land dream dealer accounts was achieved by being authentic to who they are with a little help from our creative vision.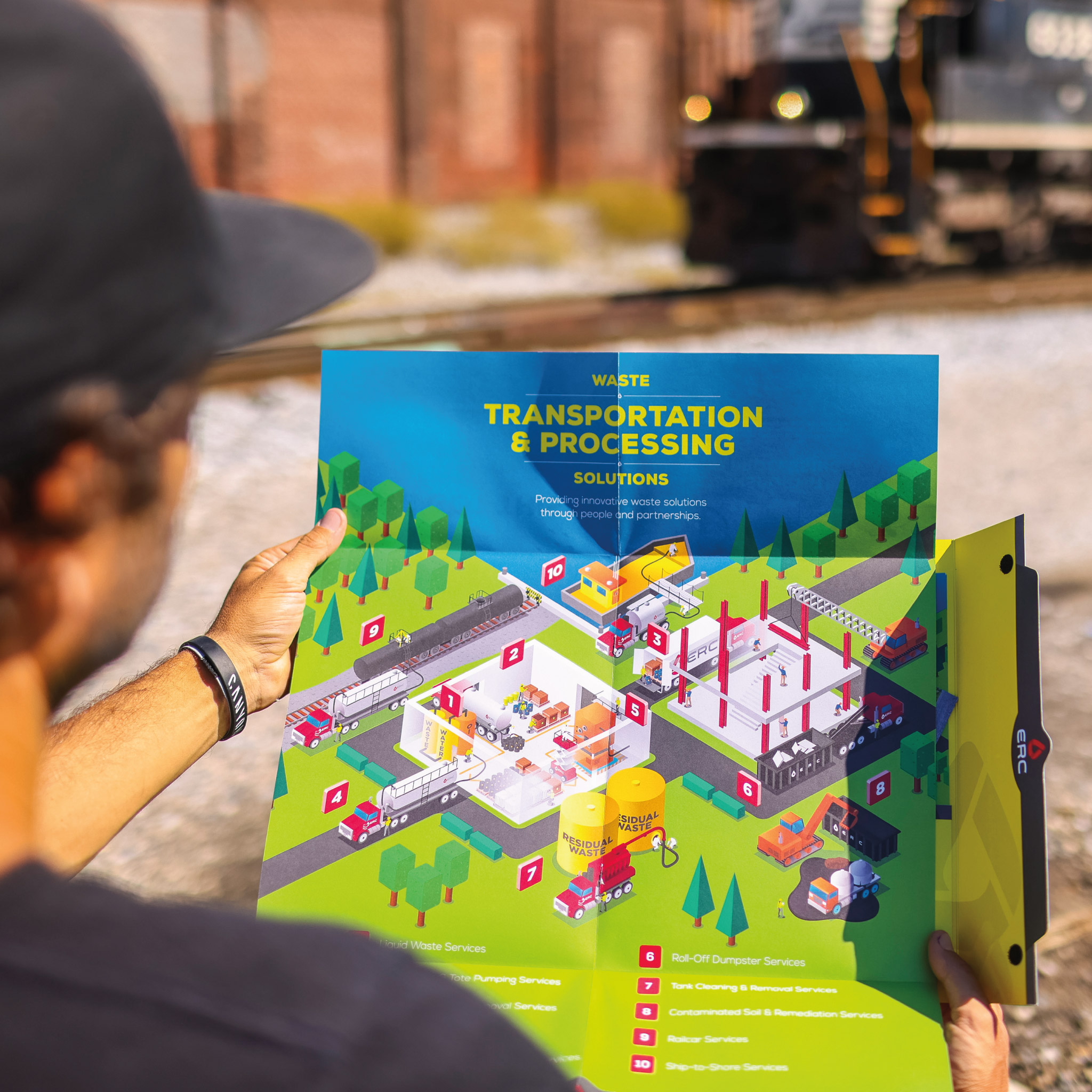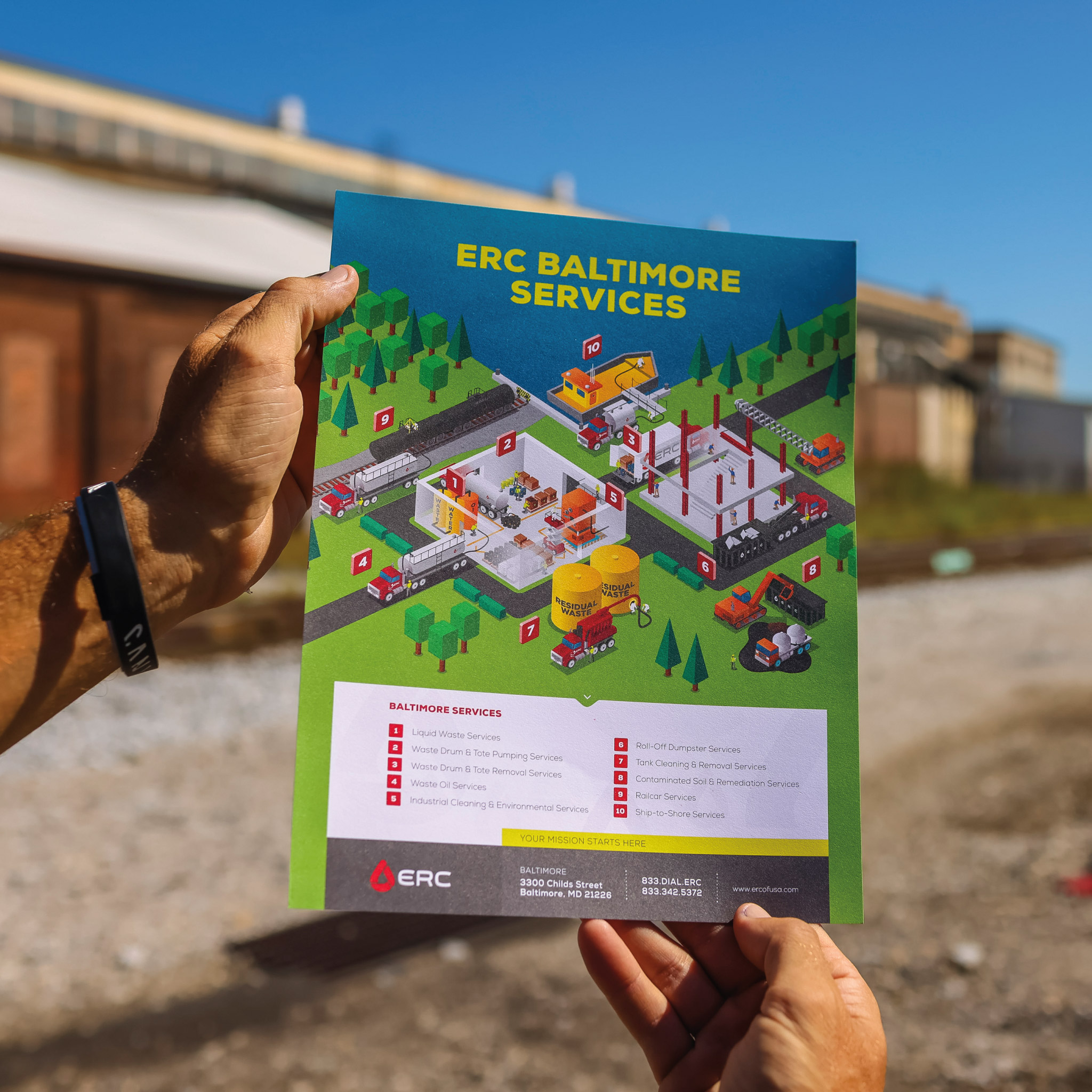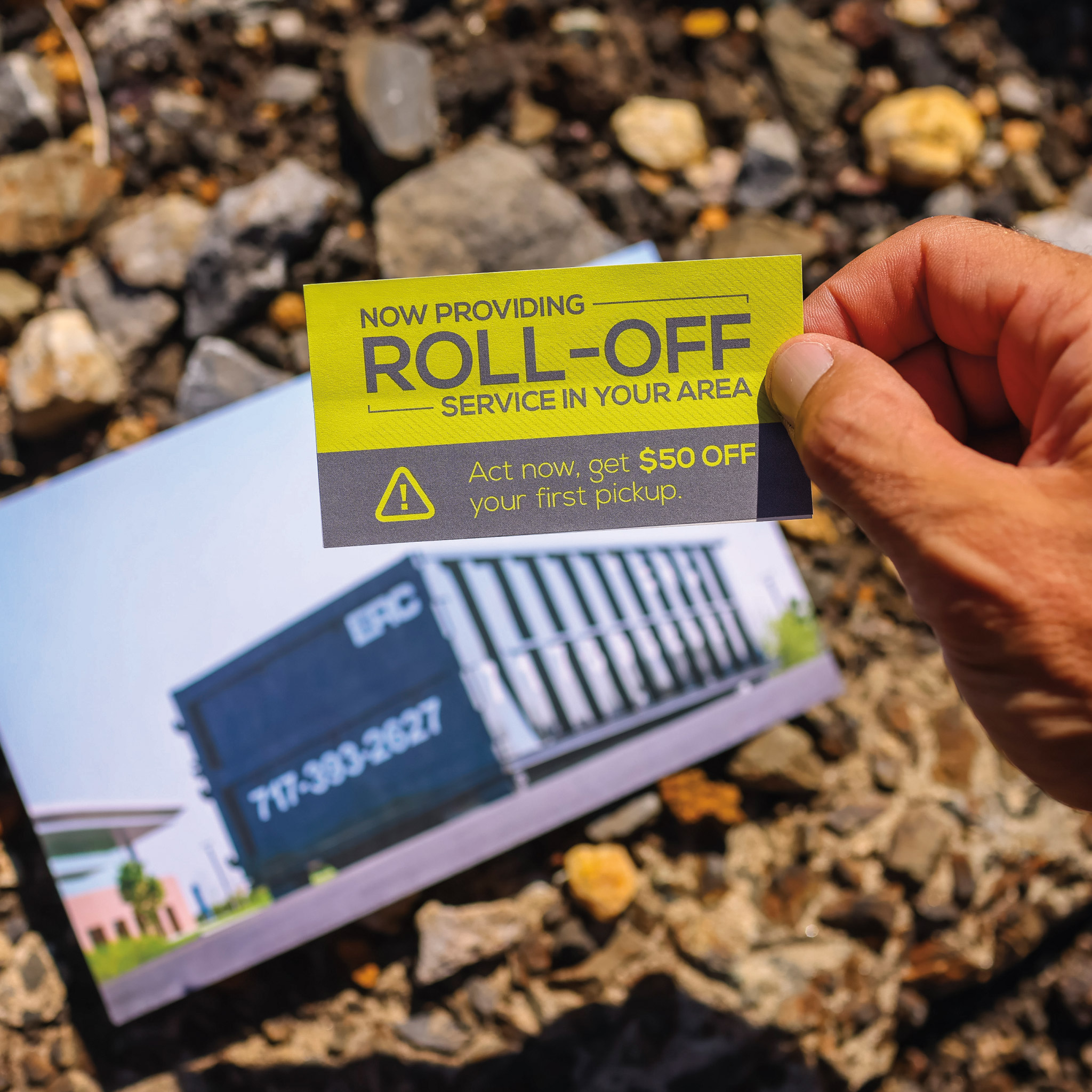 Environmental Recovery Corporation
A mission to create a "Zero Landfill World" is a massive undertaking. In order to build the foundation to take on that promise, a new strong brand identity was needed. Pivoting from an existing oil drop to a water drop in the shape of a recycling symbol was the spark that started that transformation.
We are curious problem solvers. We get ideas launched and Customers engaged. We empower brands to be authentic.
Expertise
Brand/Strategy

This is how we help you discover who you are as a brand, figure out how to articulate it, and plant your stake in the ground to conquer the world. And if you're an already-established brand, you can tap into our strategic skills to make sure every marketing move you make is on point.

Digital

Farewell, traditional media. If you're going to succeed as a brand, you need a team that's fully immersed in digital. That would be us. From full UI/UX strategy, App design and development to websites, eblast campaigns and digital collateral, we're your helping hands and savvy brains.

Marketing

Yes, we create full-blown branding efforts and marketing campaigns. But at the core of it all is a solid sense of business and entrepreneurial spirit. We ask a lot of strategic questions. Que up… Customer audits. Strategy development and optimization. Performance metrics. SEO & Campaign optimization. We're about both the data, and the art. That way, the art creates a return on investment, and feeds the company valuable insights on future paths.
Our team has partnered with some of the world's biggest brands. We've also made micro brands mega-happy.
Meet our people. (Warning: we like to have fun.)
Ryan Dohm - Chief Executive Officer / Partner
Meet Ryan, AKA the consummate learner. You can find Ryan ear bud deep on intriguing podcasts, or cutting-edge business strategies. Working his way up to C.O.O. he helped build a medical device company to 20+MM in annual revenue. Later in his career as president of a Hemp startup he raised 8 million dollars in Series A funding. His path has led him to patent products, build teams, and grow businesses. With a heart for adventure, Ryan has climbed Mt. Rainier twice, kayaked over waterfalls and mountain biked the Rocky Mountains. Today, at S/S he wears many hats, but focuses on handling client relations and business strategy. When he's not taking on the world at S/S, he's busy proving his certification as Father of the Year.
Dustin Dohm - Chief Creative Officer / Partner
Dustin Dohm was born to brand. The son of a marketing firm owner, skateboarding pioneer and world-champion female arm wrestler (we kid you not), this business guy/creative launched a lacrosse-focused startup in his sophomore year in college. That company eventually became three companies, with S/S Creative being one of them. And now, he's our CCO. He's a strategist, product and idea concepter, market researcher, business developer, brand manager and stellar designer. He's also a snowboarder, golfer, part-owner of a company that has raised $70k for charity, and proud dad to two awesome kids.
Nate Murray - Creative Director
Nate Murray once summited multiple 12,000 ft Colorado peaks on his mtn bike in one day. That's how he takes on everything in life – he locks his vision in on what needs to happen and never gives up. Nate sets the creative tone of S/S, overseeing our work and, of course, creating it himself as a hands-on art director and designer. His work includes everything from concepting logos to visualizing complete brand languages, to designing packaging, catalogs and UI/UX websites. And while he's not a big believer in awards, he can't help racking them up. When Nate's not conquering the terrain of the marketing world, he can be found leading his church youth group, restoring his Manila Grün VW Rabbit, hanging with his wife and two kids, swimming in water holes in Vermont, hiking, snowboarding – and cycling about 9,000 miles a year.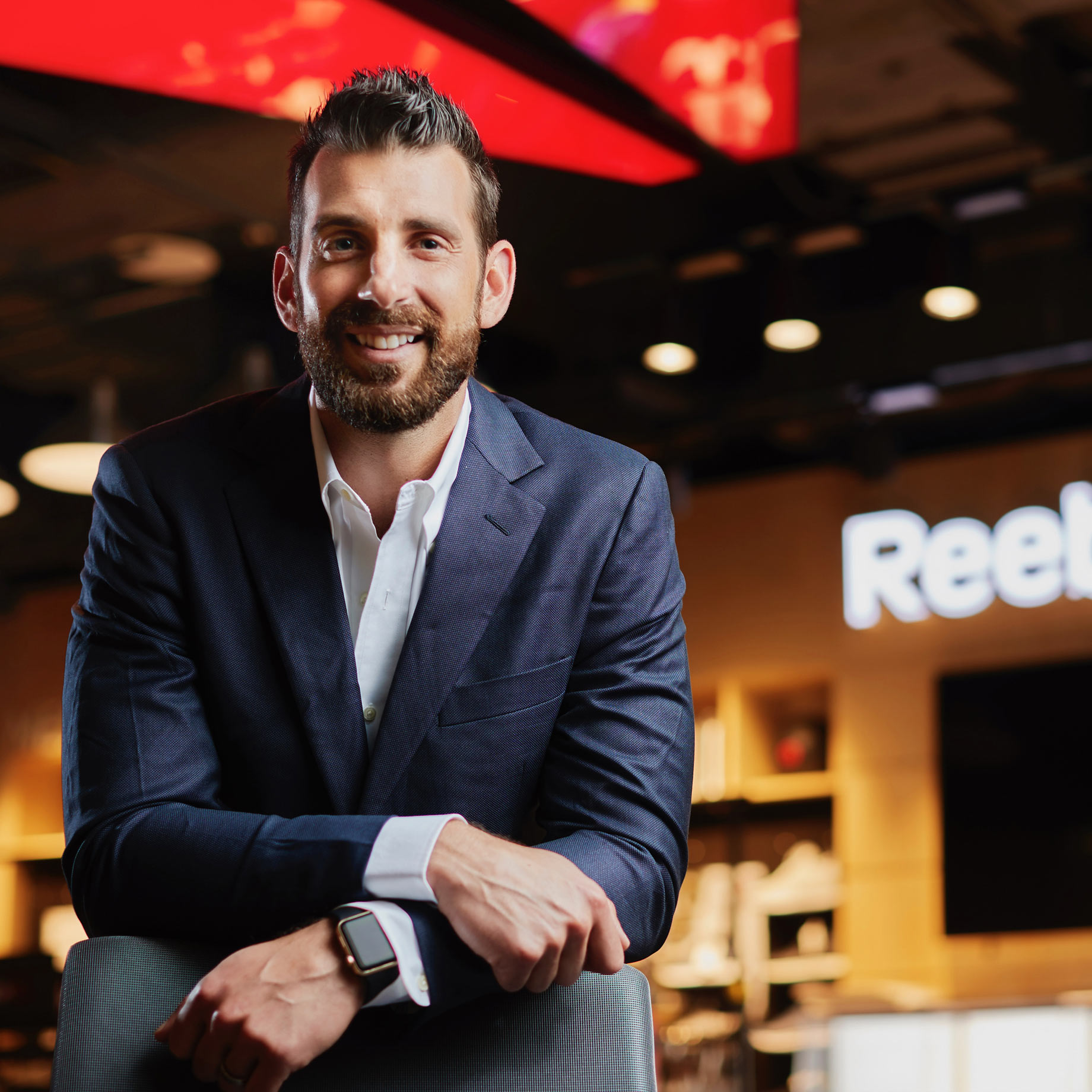 Chad Wittman - Chief Growth Officer
With a powerhouse level of global experience, Chad knows how to guide our clients to greatness. He's got insight on everything from market entry to operations to distribution and branding. Prior to joining us, Chad worked for Adidas/Reebok, where he was recruited after two years of playing professional lacrosse for the Vancouver Ravens and Anaheim Storm. He then helped transition the Reebok brand from a sports brand to a fitness brand, initiating a corporate rebranding effort, creating and leading a new Reebok fitness and entertainment marketing strategy, and creating a new Reebok brand purpose. After 7 years at the global headquarters, Chad moved to run the Brand and Business in South Korea, and eventually oversaw all of the Asia Pacific Region. Did we mention he had five children in three countries within 6 years?
Gabe Dunmire - Sr. Digital Designer
When it came time for Gabe to decide what to do with his life, he says he had two choices: skateboarding and creating artwork. He chose both. As our senior designer, Gabe combines craft and raw creativity to develop brands through all media, from web and app design to classic print and packaging. He has his own line of handcrafted stationery products called Story Supply Co. He worked as an illustrator and painted murals. And, as a passion project, he's the part owner of a skate shop called Exist. Among his other achievements: being named one of Susquehanna Style's "Men of Style," and raising two amazing young women.
Evan Henry - Digital Developer
Evan's mind is wired to problem-solve. That's what he did in the Army, and it's what he does every day at S/S. This taskmaster works on website development, workflow automation, process design and technical task organization, and builds custom gaming computers on the side. He can take a lifeless mockup of an idea and make it live and breathe in the digiworld. While he dives deep into the land of the virtual, he also enjoys the unplugged life, freshwater fishing, woodworking, restoring antique tools, playing acoustic guitar, hanging out with his sons and being an overall good guy.
Andi Simpson - Digital Designer
Andi is a maestro of all design programs. And with deep roots in the arts, she's also an artisan of multiple mediums. Each project she works on here at S/S shows how gifted she is as both an artist and a craftswoman. With a BFA in fine arts and graphic design, Andi operated her own design house before joining our team. Andi's paintings have been exhibited alongside pieces by Shepard Fairey and Banksy, as well as murals flooding the walls of local breweries and venues. Her best work to date: her lovely daughter, who loves to paint with her talented momma.
Kevin Konrad - Digital Developer
We're pretty much amazed at how this guy's mind works. He sits there and codes away, typing in long strings of numbers and letters and then -- poof. There's a perfectly optimized, cool looking website. If he weren't so mild mannered, we'd think he was a robot. Kevin's blend of design and UX smarts started with a BS in web design and interactive media. When he's not designing, entering code or implementing SEO, he can be found hiking, kayaking, tubing, snowboarding, golfing horribly, and running around with his pack of five dogs.
Leah Maher - Marketing Coordinater / Copywriter
Leah does so many things that we have to make super large business cards for her to show all her titles. At S/S, she researches, concepts, writes, guides, makes to-do lists and juggles chainsaws. And on the side, she works as a producer of short films, programmer of a few film festivals, and epic server/bartender. Of course, she double majored in college, getting BA's at Temple in both Media Studies/Production and Theatre/Acting. Did we mention she's getting her yoga certification? We're pretty sure that's the only time she sits still.
Are you interested in a branding / marketing partner? Or a job? Or a discussion about Maple Donuts? Let's get this conversation started!